Stay On Top Of What's Happening At Southmoor!
Spring Special!
Spring is finally here and along with that comes spring cleaning! Many of you may have noticed that over the past fall and winter there has been a lot of algae growth on the north side of homes. Our maintenance staff has a great cleaning solution to rid your house of that unsightly green growth. From now until the end of June we are running a special to clean your siding. Depending on the length of the side being cleaned it will only cost you either $65.00 or $80.00 instead of our hourly charge. This is a great deal and will make a huge difference to the appearance of your home. Give us a call today to schedule your cleaning!
---
Check out this virtual tour…
Did you know that we have two brand new models on display at Southmoor Estates?? These manufacturers are new to our community and with them comes a host of new layouts, styles, and features. The link below is a factory tour of one of the very same models we have available here. We are open seven days per week so give us a call and schedule your showing today!
https://my.matterport.com/show/?m=mCAfFYGEa4D
---
Must See HOME!
This beautiful 3 bedroom 2 bath home will not disappoint. It is 1,369 sqft and it feels even bigger. Please contact the Southmoor Estates sales office to take a look today!!! (815)756-1299
---
New Models!
We have new Models!!! In late May we received two new models that are for sale. One located on 10th street and one located on 11th street. They are both roughly 1,400 sqft with 3 bedrooms and 2 baths. These homes have a very modern look and feel unlike anything else. We will be having multiple open houses for current Southmoor residents and also future residents….. Please stay tuned.
---
Yard Rolling Special!
Our maintenance staff is offering a spring special on lawn rolling.  For $35.00 we will roll your entire lawn.  We will be doing them on days when the temperature and ground is optimal for rolling.  Rolling the ground will help reduce the amounts of bumps in the ground and makes it easier to mow.  Please contact our office if you are interested in this great offer!
---
Options for any family and budget…
Spring has already sprung at our sales office.  Our sales team is busier than ever showing houses and making sales.  Right now we have a great variety of homes for any family size or budget.  Whether you are looking to expand into a larger home or downsize into a smaller and more efficient home, we have something for you!  Stop in our office any day of the week to take a look at some of the great options we have.  Remember to refer your friends and family as well because you both will be rewarded with a bonus if that person buys a home through our office!
---
Check out this beautiful home…
This home has just recently been listed for sale with out office.   The owner has completely updated and remodeled this house.  So many things have been replaced in this house it is practically brand new.  From the drywall to the hot water tank this home is totally updated.  If you want a home that is move-in ready then you are going to want to come and see this house!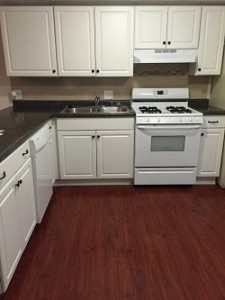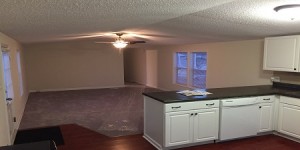 ---
Happy Fall!
Now that the fall is here it is a good idea to have your furnace cleaned and checked.  We offer this service for our residents for a charge.  We will clean your furnace, inspect it, and change the filters.  Call our office if you would like added to our list.
It is also time to plug in your heat tape.  The weather has been pretty nice so far but it won't be long until we are having freezing temperatures.
If you are planning on traveling this winter and will be gone for an extended period of time call our office and ask about winterizing your home.  This will ensure that you won't have any frozen or broken pipes while you are away.
We hope that you are enjoying these beautiful days!
---
Fall is coming…
We still have warm weather so its hard to think about fall but it will be here soon!  We recommend that our residents check out their roof before the winter gets here.  We had a couple of summer storms that may have blown off a shingle or two and its always a good idea to get those replaced.  Call our office if you would like our maintenance staff to do any repairs you might need!
---
ONLY ONE WEEK LEFT!
Our resident referrals are so important to us and that is why for the past two months we have been doubling the incentive for our residents! That means for every person that you refer that comes into our office and purchases a home from us will earn you $200.  There is only one week left to take advantage of this offer so encourage your friends and family to come out and take a look!
---
Virtual Tour Block
Take a virtual tour of some beautiful homes available through Southmoor Estates.
The Pulse
The Classic
Special Notices:
Due to DeKalb City Easements, it is important that you contact the Southmoor Office prior to planting any trees, bushes or large evergreens.
---
Waste Management would like everyone to put out their trash, including yard waste, no later than 7 am on pick-up days. Please remember that there are only six major holidays that push pick-up day to Saturday. They are New Years, Memorial Day, 4th of July, Labor Day, Thanksgiving & Christmas.